news
Dec '21
2021 End Of Year Round Up
See what you may have missed from the world of Horn & Hoof Records in 2021!
Oct '21
Mark Murphy and The Meds - On The Brink - OUT NOW!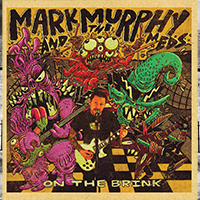 The Debut album from Mark Murphy and The Meds is available tobuy on CD and Vinyl. If you're in to catchy sing-a-longmelodic punk rock then give this a whirl.
Aug 20
We launch the Horn & Hoof Records Podcast!
We have launched our very own podcast where Scott talks to the bands that are releasing music with or coming to play for HOrn & Hoof records. You can find it on your podcast app of choice or listen below
July 20
Evil Hoof Picnic Live Stream and comp
On July 18th we were supposed to host Evil Hoof Picnic 4 at Gullivers in Manchester, but this year has been brutal and we couldn't. Instead we managed to get some of the bands to live stream from their homes and pubs, you can see the videos from that on our YouTube page. we also released a Live compilation of last years bands recorded at Evil Hoof Picnic 3 by Ant of Kesbri Sudios, you can download it here, its pay what you want and all the proceeds from it will go to the Mental Helth charityhere
July 20
Turfboy - At Tension Pre-order
The new album from available to Turfboy is available to pre-order on CD now. Following on from 3 signles (L)earn, Holly Daye and AttenDANCE, due out on August the 8th, Pre-order your copy
May 20
NEW BAND!!
On May 8th Horn & Hoof Records welcomed the latest addition to the Horn Hoof Family, Dublin's Turfboy formed in 2012 and they've been wrecking the gaff ever since, 2020 will see Turfboy pushing the boundaries of their soundscape, and will release their debut album "At Tension" in August, ahead of this the band will be releasing three singles, on May 8th the band released (L)earn the first in the trilogy. Turfboy have now revealed a video, that was shot by the band at home on lockdown, to accompany the single.
Apr 20
Apr 20
EVIL HOOF PICNIC 4 - CANCELLED
We are very sad to have to say that due to the effects that Covid-19 is having on the country that we won't be able to go ahead with Evil Hof Picnic this year. We MAY do something digitally, maybe some live streams from some bands that were due to play.
Jan 20
4 Way split with The Crash Mats
We are pleased to bring you this 4 way split 7" record from The Crash Mats, The Atoms, Werecats and Skimmer, in partnership with Monster Zero Records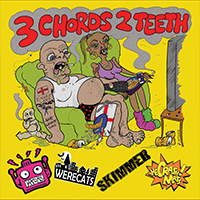 Jan 20
FREE COMPILATION
We have put together a free compilation featuring all the bands who we have worked with in 2019 titled "Bands of 2019
You can download it Here
November 19
Tio Rico release their debut album!
Manchester grunge punks Tio Rico have released their Debut album, Shit Show Pony. It is available in a limited number on Red transparent vinyl. You can order yours here
September 19
Glue Ear release a Christmas song
Yes you heard right, Glue Ear have released their Christmas Song "Santa the cat Burglar" and have done a video for it.
Check it out
September 19
EP 3 from Milhouse Van Halen
Milhouse Van Halen is keeping up his prommise of 12 EP's in 21 months with the release on his 3rd EP.
You can download it for free here
September 19
The debut album from Tio Rico
You can PREORDER the new album from Tio Rico now! Due out on November 22nd on 12" Red Vinyl
August 19
New Music from Milhouse Van Halen
The second of 12 EP's from Milhous eVan Halen is available to stream on all digital platforms now, you can also download on pay what you want from our bandcamp here
July 19
The picnic is over, long live the picnic!
July 20th saw the 3rd Evil Hoof Picnic from Horn & Hoof Records and Evil Music Live, and it was a blast, you can see the photos here. Rest assuered the picnic will be back next year! Thanks to everyone involved, all the bands that played, all the fans that came down, see you next year (if not before)
May 19
2019 so far update video Here's our news video for updates in 2019 so far, check it out.
April 19
Tio Rio release their new single "Unfledged"
Manchester Grunge Punks have released their new single "Unfledged" digitally. You can buy it here
March 19
Sally Pepper "Real World" OUT NOW!
We here at Horn & Hoof HQ are very pleased to tell you all that we are helping the awesome Sally Pepper with her new release.
The new EP "Real World" is available to order on CD RIGHT NOW
March 19
Preorder Haphazard now!
You can now preorder the awesome new EP Haphazard from Trophy Jump HERE
Feb 19
New music from Glue Ear!
Legendary Mancunian punks Glue Ear have recorded two new tracks and have put them in a release called Skate Pizza. You can pre-order this on CD NOW!
Feb 19
Trophy Jump - "Comfort Zone" video
We're please to announce that we will be the only distro in the UK to be stocking the latest EP from Trophy Jump, and ahead of the release of teh EP "Haphazard" they have released a video for the song "Comfort Zone". Check it out below
Jan 19 EVIL HOOF PICNIC 3 -
Tickets on sale NOW!
We've added more bands to the line up for the next Evil Hoof Picnic, click here for £10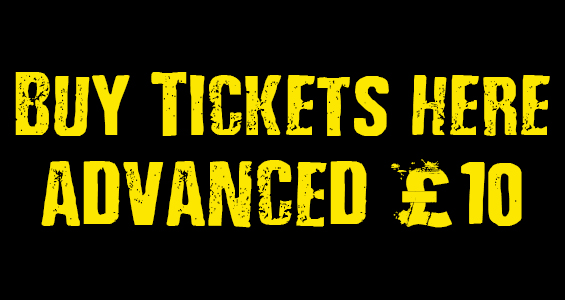 Jan 19
WHOAH MAJOR SITE ISSUES FIXED
What a wat to start the year, we had some proper gremlins in the works here at Horn and Hoof HQ but thankfully they've mostly been resolved and the website is nearly back to full working order
Dec 18
We, along with Evil Music ar ebinging Evil Hoof Pinic back to Manchester for its 3rd year. Head over to our site to check out the latest info here"
Nov 18
We've got T-shirts!!
We've some Horn & Hoof Records shirts for sale! They've got a small chest print and a large back print, many sizes available, who wants one?
Aug 2018
New 7" from VANILLA POD
We're very lucky and honoured to have been asked to be part of an awesome team to release the last ever EP from UK Punk legends Vanilla Pod."Goodbye My Love" is available for pre order now here. This will be limited to 300 copies in total (25here) on random coloured wax, so get it before it's gone!
Aug 2018
A new single from Tio Rico
we've given Musically Fresh an exclusive stream of what will be the new single from Manchester Grunge Punk band Tio Rico, "Newspeak" will be released on September 21st.
Have a listen to the new single and read what MF thouught here
Jul 2018
WOW, Evil Hoof Picnic was amazeballs!
We here at Horn & Hoof Records, along with our buddies over at Evil Music just want to say a big big thank you from the bottom of our hearts to everyone that came out to Evil Hoof Picnic 2! Time to start planning for Evil Hoof Picnic 3 i guess!
Apr 2018
Sorry For Escalating to release new EP with Horn & Hoof Records!
We are pleased to announce that German punks are releasing their new EP exclusively in the UK with us. Sorry For Escalating are a four piece from Karlsruhe, Germany. an alternative to pop-punk that combine elements of Emo with an alternative vibe. Influenced by bands such as The Story So Far, Heisskalt, Balance and Composure, Neck Deep, Blackout Problems and Title Fight."Losing Sleep" is their second EP and moves musically and lyrically between alternative and emo, will be released in spring 2018 will have the "Losing Sleep" EP on Side A and the "Stuck" EP on side B. Pre order yours here
Apr 2018
Horn & Hoof Go 8-Bit!
Thats right, we are going all retro arcade on your ass, listen to 6 awesome 8-bit midi tracks from some of our bands on this awesome free download! Head over to our and download it!
Mar 2018
NEW EP FROM HUMMER!

Warrington punks Hummer have released their new EP "Budweiser and Butter". Available on CD from the store now.
Feb 2018
Evil Hoof Picnic band announcment 5!
We are very excited to tell you all that the final two bands for Evil Hoof Picnic 2 will be; Los Fatso Libres and Faintest Idea
Feb 2018
Evil Hoof Picnic 2 Band announcment!
We are very excited to say that we have confirmed The Burnt Tapes and Plot 32 to Evil Hoof Picnic 2
Feb 2018
Only Strangers self titled album!
Only Strangers, them punks from Stoke-on-Trent have released their self titled album with us. Order yours here
here!here!
Jan 2018
Evil Hoof Picnic 2 Band announcement!
We are excited to announce two bands for Evil Hoof Picnic 2 are Hummer and Bear Trap.
Jan 2018
Evil Hoof Picnic 2 Band announcement!
We are excited to announce that the second two bands for Evil Hoof Picnic 2 are The Crash Mats and Incisions.
Jan 2018
WOW, WHat a year 2017 was!
2017 has been a good ear for us here at Horn & Hoof HQ, a lot has happened but here are some of the highlights. Ed has joined the Horn and Hoof team by investing a fat stack of cash which has enabled us to help out our bands more than was possible before. We've had releases from The Crash Mats, Tío Rico, Clayface , The Dead President and Incisions We've put on a bunch of memorable shows and made loads of new friends. 2018 is shaping up to be just as busy if not busier, with releases in the pipe line from Hummer and Incisions as well as Two New bands on our roster, Only Strangers and BLOODMINES both have releases scheduled for early 2018!
December 2017
Evil Hoof Picnic 2 Band annpuncement!
We are excited to announce that the first two bands for Evil Hoof Picnic 2 are Matilda's Scoundrels and Second in Line.
October 2017
Clayface are the latest addition to the Horn & Hoof Family and will be releasing their EP "Don't Hold Your Breath" with us. We have worked with Clayface before and know they are sound, hard working lads and we are very excited to have them on board.
September 2017
New Crash Mats Album!
The Crash Mats have released their second album "69 Peruvian Panpile Classics"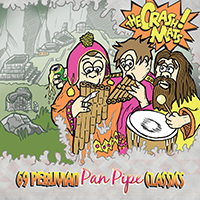 August 2017
Bear Trap - 'Sugarcoated' Out NOW! -
Bear Trap have released their first EP "Sugarcoated", get it on CD.
August 2017
A New song from The Crash Mats-
The Crash Mats have a new album "69 Peruvian Panpipe Classics" coming out on September 15th, 'Watchmen' is taken from that and you can listen here
July 2017
Tio Rico - "Business and Pleasure"-
Tio Rico have released their new EP "Business and Pleasure", get it on CD.
Business and Pleasure - Tio Rico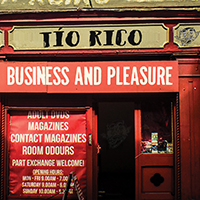 June 2017
Incisions - "QUIT NOW!"- AVAILABLE NOW!
Incisions have released their new EP "QUIT NOW", get it on CD.
June 2017
New single from Bear Trap!
Bear Trap have released their new single "All or Nothing", get it NOW
April 2017
Welcome Bear Trap
We are stoked to announce that the amaizng Bear Trap are the latest Manchester band to join the Horn & Hoof Records Family. Bear trap are a melodic punk band from our home town, see the announcment video
April 2017
National Sound Archive
Horn & Hoof Records have been selected to be entered in to the British Library Sound Archive, we are very honoured that the British Libray have requested our entire catalogue to be archived and preserved "as part of the nation's audio & cultural heritage"
March 2017
New logo!
Check it out, Reece from Clay Face has designed us a new logo, and its SICKKKKKKK
March 2017
CARP DIME - AVAILABLE NOW!
Carp Dime by Johnny West is Missing is available to buy NOW, click the image to go to iTunes or head to our store page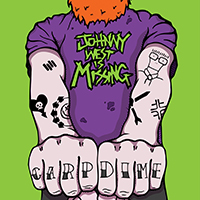 March 2017
Meet Johnny West is Missing!
We are very happy to announce that we are releasing the next EP for the fantastic Johnny West is Missing(Raucous, dumb fuck punk rock. Born in Manchester, Barnsley and St. Pete, FL, forged in the fires of West Yorkshire). You know you're going to love it!
March 2017
RUSSIAN SKA PUNK SPLIT!
Our friends The Dead President from Russia are putting out a split EP with fellow Russians Arkadiy Kots Band and WE have the pleasure of releasing it. Buy it NOW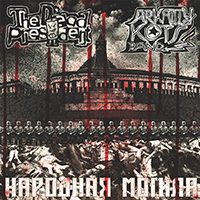 January 2017
Gigs gigs gigs, releases releases releases AND a new way to contact us!
We have some quality gigs planned for 2017, the first of which is on March 25th at The Blossoms Pub (Stockport) and is FREE entry, but the biggie is the the EVil Hoof Picnic whioch we are organising along with our friends at Evil Music, this is an all dayer that will be held at Gullivers in Manchester on July 8th. Tickts available from Skiddle (or check our shows page). We also have a bunch of releases planned and even some vinyl so keep your eyes peeled for all this and Much much more.
December 2016
FREE DOWNLOAD
We have put together a compilation with loads of bands that we have worked with over the past 12 month and you can download it for FREE!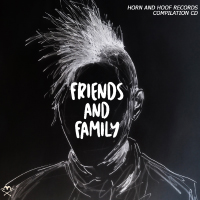 November 2016
Incisions: Scabs E.P Available NOW
We are very happy to announce that Manchester punks Incisions have released their EP "Scabs" with us and it available NOW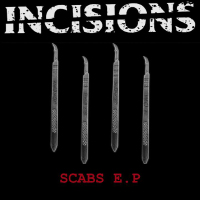 October 2016
Introducing: The Dead President!
We want to intorduce you to The Dead President, a ska punk band from Moscow, Russia! We will be working with them to release their album "Religions of world supremacy"
October 2016
A new single from Tío Rico
Tío Rico have released Mr Big Shot as a single ahead of their album which they are curently recording. Get a hold of Mr Big Shot NOW!
September 2016
Sausage Roll is here!!
The Video for Sausage Roll by The Crash Mats here
July 2016
Hummer - Work.Home.Bed
Hummers debut release Work.Home.Bed is available NOW, release party on July 30th
May 2016
NOW Thats what I call Crash Mats 69! - Digital PRE ORDER!!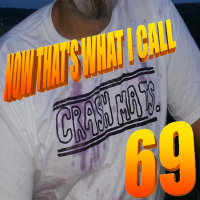 April 2016
Tío Rico release music for you!
Tío Rico have put their demo up on our bandcamp and you can get it for absolutley nothing.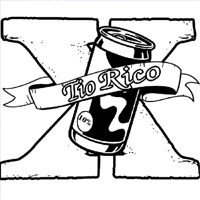 April 2016
NOW Thats what I call The Crash Mats 69
More information coming soon.....
March 2016
Halloween vidoes up!
We have uploaded the last of the videos, you can relive the joy of the gig in this little playlist
March 2016
Gig Listings
You can now find information on the gigs we organise over at the Gigs page<
March 2016
!Videos!
We have been recording all our gigs from the Blossoms, you can find them on our YouTube page.
Feb 2016
!FREE ENTRY GIGS!
With support from the Blossoms Pub we can contiune to offer Free to enter gigs all throg out 2016, our gis are the last saturday of the month, every other month. Keep checking back for all gigs
Jan 2016
HAPPY NEW YEAR from everyone at Horn & Hoof HQ!
We have some treats for you this year, first off we are continuing our free gig's, the first of the year is on Jan 30th at The Blossoms Stockport and has some great bands (Sweet Deals On Surgery, Clayface, Eat Defeat and AVAS), We have some releases coming out from The Crash Matts AND from Hummer and we will be looking at updating our web store making it easier for you to get the goodies you want!
November 2015
We have some fun times ahead in 2016, with releases from The Crash Mats AND our latest addition Hummer, but in the meantime..check it out THIS compilation that Tio Rico are in from Død Incarnate Records with a load bands that are heavier than your mum! Get it for FREE on Amazon now Soon to be on Spotify
October 2015
Very very very very happy to announce that the awesome
HUMMER
will be releasing their next album with us, they are finishing off their recordings and it shoudl be ready soon!
July 2015
EVERYONE SAY HELLO!
We are very pleased to announce that our good friends The Crash Mats will be releasing their Debut Album with us later this year! Keep checking back for more info on this.
July 2015
FREE GIGS FOR YOU!
We have come to a deal with the Blossoms in
Stockport
to host FREE gig's starting in October! So keep checking back for details of our gig's!
April 2015
Say hello to Tío Rico. Featuring BIg Ed (Big Ed and the stink) and Scott (Glue Ear)
March 2015
We are Sad to say fair well to our boys from Tullamor, Corrosive Machine. In a statement they say "Its really hard to say this and there's no other way as of today Corrosive Machine are over. Its nothing any of us wanted, far from it but due to some of us having some commitments that got in the way we had to call it a day.... Some great ups and downs..Thank you everyone!! Mike, Kieran, Cathal, Joe and Chris xx"
December 2014
MERRY (early)CHRISTMAS
As an early Christmas present to all our supportser and fan's we have created a FREE compilation available for you all to download! click HERE
November 2014
WEBSITE BACK & New FREE Release
After a period of being back on our old wixwebsite we now have new hosting and are up and running properly. Keep your eye's peeled for the new FREE Release coming soon!
March 2014
Glue Ear - "False Intentions" Available NOW!!
December 2013
CODE 7 - New Digital Distributor
We pleased to announce that we have officially begun distributing through Code 7 (Part of ingrooves). This change of distributor opens up a greater opportunity for us and the band's we work with, Code 7 distribute to over 600 online and mobile destinations worldwide in more than 100 territories and gives us greater manageability of our works.
November 23rd 2013
Oiz II Men - "Beer Bukakke" Available NOW! GET IT WHILE ITS HOT!!!
August 1st 2013
Check out the Video for Murder Your Idols by Corrosive Machine!
July 2013
With Corrosive Machine now firmly established in the Horn & Hoof camp, we are pleased to announce that their Debut Album "John Wayne Was A Fag" has officially been released! You can get a digital copy from out store here or form iTunes / Napster / AmazonMP3.
Phsyical copies will be available throughout mainland UK soon, so watch this space
November 2012
The Horn & Hoof Records Christmas sale!!! Starting tomorrow and running right through to Christmas! BIG savings to be had up to 50% off on specific items!!
Punk As Duck was $8.11, Now $5.11
Glue Ear – Glue Ear was $3 now $1!!!!!! (Digital download only)
The Distrakted – III was $4 now $2 (Digital Download Only)
Glue Ear Tee Shirt, was £7 now £4 (Plus postage)
Ziplock Tee, Was £7 now £5 (Plus Postage)
September 2012
We are organising an all day music event in October with loads of our artists and some fantastic Guest Artists. Check out the gig's page for details
August 8th 2012
Check out our Amazon Store! Get all your favourite Horn & Hoof CD's direct
July 4th 2012
Adam Irving - "Sobeit" Available NOW from our store! Curently only available in digital but physical copies will be available soon! Check out our store for details!
May 24th 2012
Adam Irving - New Signing
We are VERY pleased to announce that we have just signed a 1 year deal with the amazing Adam Irving!Adam is a solo artist who plays a fusion of funk, jazz, rock and Blues.
April 25th 2012
We are proud to announce the release of Flat Back Four's latest EP "Protect Your Self" Available NOW in our store (Digital Copies only for now, if you want a physical copy please contact us)
April 14th 2012
I am afraid we have had to postpone tonight's gig until a later date due to electrical issues. It will be re-scheduled with the same line up. Thanks to all the band's involved for being so understanding. Sorry for the inconvenience but some times these things can't be helped, thanks for understanding.
Jan 3rd 2012
Happy New Year everyone!
It is our second year, so we have started off withsome good news, if you are a Manchester resident, you can now purchase our Punk As Duck, and A Victory At Sea CD's from the awesome Piccadilly Records on Oldham Street!We Also have a few gigs coming up over the next few months, oncethe dates are confirmed we will let you know. So keep checking out gigs page for more information
November 21st 2011
We welcome our old friends Flat Back Four to the Horn & Hoof Records Family. Head over to Facebook and Have a listen!!
September 29th
Punk As Duck Vol.1 is now available to buy from our store (Digitally). Featuring 18 tracks from 9 bands, this CD will introduce you nicely in to the world of Horn & Hoof records.All for the fair price of $8.11
September 16th 2011
Horn & Hoof Records is ONE year old on Sunday! Happy Birthday to us! A lot has happened in this year, we have signed a lot of bands and release a fair few CD's!Not bad for a years work
August 8th
Read the latest Glue Ear Interview!!!Glue Ear recently did an interveiw for online zine Punkrock '77 Thru Today, READ IT HERE
July 11th
Its the first Horn & Hoof Records band show this Saturday (16th July) at Gullivers in manchester. Its only £3 to get in. Head over to the "Shows" page for full details.
July1st 2011
We have our own ticket shop set up, so you can now buy tikets for some of our shows direct from us!Head over to the store to see whats available
June 22nd 2011
We welcome Double Polaroid to the Horn & Hoof Family! Double Poleroid are a Manchester Pop Punk Band. Double Poleroid
May 27th 2011
Buy A Victory At Sea's Debut Album NOW !!Download it from our store / iTunes / Amazone or from here
May 20th 2011
We welcome Manchester Hardcore band A Victory At Sea to the Horn & Hoof family. They will be releasing their debut album with us soon and you can catch them supporting the fantastic H20 in Manchester on August 23rd
May 14th 2011
Ziplock - "Nothing To Prove" Available NOW. go to the store for more details.
March 28th 2011
The Distrakted - III CD Review "The Distrakted started out in 2006 to show the world Manchester isn't just full of indie pricks. They're succeeding. 'El Sleazo' brings you straight into the raw, fast guitar riffs. The opening track certainly lives up to it's name with it's dirty sound. All the new so-called hardcore/ metalcore bands need to take note- this is real hardcore. Hardcore punk. El Sleazo is the kind of song that gets stuck in your head and leaves you singing along after one listen. Jonny is a talented screamer, his vocals have attitude and angst, but are still understandable. More sleazy guitar licks, more memorable lyrics. 'Dead Space' is proof that everything the Distrakted are doing, they're doing right. Intricate instrumentals, strong, gruff vocals, addictive word-work. Gives you hope for the future of UK punk." Read the full article here Thanks to the wonderful Frankii Torok for her time.
March 8th 2011
Two new artists!!!!Yes thats right we have recelnt got deals with TWO new Artists, First Manchesters Sundails. We will be selling EPs soon, Check Sundials out now on the bands page for some great Acoustic Punk!Secondly the East Anglia's Ziplock! We will have Merch and a new EP released soon!
Jan 28th 2011
FINALLY, to the Digital revolution here we come, you can download Glue Ear's 4track Demo from iTunes / Napster / AmazonMP3 and any other good online digital store now for only £3.16!!!!! OR HERE Expect more Horn & Hoof artists on iTunes SOON!!!
Jan 7th 2011
Welcome Oiz II Men.The awesome London punk rockers Oiz II Men have joined the Horn & Hoof Family today! So we have listed some of their merch and there will be more up soon
JAN 5th 2011
A new year welcomes Horn & Hoof by slapping us across the face and removing all the information off our webpage! So happy New Year and welcome to 2011!Despite this it should be a good year for us, There will be the Horn & Hoof compilation CD on its way and we will be trading on itunes!!!
So all in all things are looking quite promising.So please keep coming back to keep up to date