The Evil Hoof Picnic is an annual punk rock event hosted by two independent promotors, Evil Music and Horn & Hoof Records.
We host an all day event with local and national punk and Ska bands, 2019 will be the third year this event has been put on. To stay up-to-date join our Facebook group here.
The Evil Hoof Picnic is back for a 3rd year, Evil Hoof Picnic 3 is to be held once again at Gullivers in Manchester on July 20th 2019.
have a look at who's playing below.
Early bird tickets are available here for £10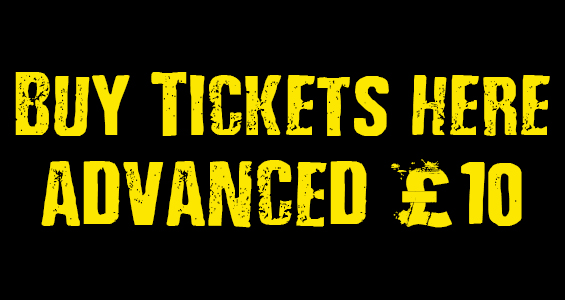 Official Spotify Playlist..
The Kimberly Steaks
Fast Punchy Punk Rock from Glasgow
FFO:The Descendents / Oskar
Eat Defeat
Catchy Pop Punk from Leeds
FFO: New Found Glory / The Ataris
Only Strangers
Gruff punk from Stoke On Trent,
FFO: Lawrence Arms / Hot Water Music
Clayface
Punk with the odd Ska number from Leeds / Manchester / Northwest kind of way.
FFO: Lagwagon / Strung Out
Tio Rico
Grunge punk from Manchester
FFO:Fu Manchu / Nirvana
AVAS
Hardcore from Manchester
FFO:H20 / Good Riddance
Rites Of Hadda
anarcho-pagan-gothic-stoner-punk from London
FFO:FFO: Poison Girls / Black Sabbath
Nosebleed
garage punk band from Leeds

The Mighty Bossmags
Absolute Madness!
Don Blake
Punk Rock from Manchester
Early Mojo
'00 era skate punk from Manchester
FFO:The Descendents / Assorted Jellybeans
Pat Butcher
"Thrashy Soap Punk" from York
FFO: Poison idea, Negative fx, Circle Jerks
Here are photos from previous years
Evil Hoof Picnic 2 - Evil Bugaloo -
July 21 2018
All photos by Phukin Photos
Join the Evil Hoof Picnic facebook group here and stay up to date.
Evil Hoof Picnic 1 -
July 22 2017
All photos by Phukin Photos