Manchester
,
England
, working with independent and unsigned artists.
Unity!
Here at Horn & Hoof HQ we're all about working with and for others. The ethos behind our "label" is to help promote and bolster the bands we work with and where possible try and work with other labels. We've put out a fundraising compilation and put on a couple of charity events, more to come from the Horn & Hoof Family, and that's how we see everyone we work with, family and unity, that's what we believe. If you feel like supporting us and our bands then please head over to our store and pick up a record or CD or two, we don't charge postage on more than one item.
Are you looking for a job in music, then check out Jooble.org
EVIL HOOF PICNIC IS BACK FOR 2022
Listen to the Horn & Hoof Records Podcast on your favourite podcast app or listen below.

Shows and news
Updates
Dec '21
2021 End Of Year Round Up
See what you may have missed from the world of Horn & Hoof Records in 2021!
Oct '21
Mark Murphy and The Meds - On The Brink - OUT NOW!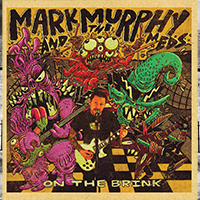 The Debut album from Mark Murphy and The Meds is available tobuy on CD and Vinyl. If you're in to catchy sing-a-longmelodic punk rock then give this a whirl.
Jun '21
Ink Bomn / No Breakfast Goodbye Split EP OUT NOW!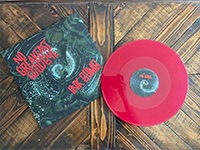 Limited numbers available so order your copy NOW!
Mar '21
Ink Bomb / No Breakfast Goodbye Split EP

Be among the very first mortals to hear the first two singles off the Ink Bomb / No Breakfast Goodbye

split EP by pre-saving them on Spotify. Mutilation Boy and The Losers Club will debut the 25th of March! The vinyl will be available for pre order from our website soon so to stay up to date.
Jan '21
Hummer release new lockdown video!

Hummer release locked down video for their song "WA5ive" about the joys of living in their home town of Warrington. Checkitout here