Manchester
,
England
, working with independent and unsigned artists.
Unity!
Here at Horn & Hoof HQ we're all about working with and for others. The ethos behind our "label" is to help promote and bolster the bands we work with and where possible try and work with other labels. We've put out a fundraising compilation and put on a couple of charity events, more to come from the Horn & Hoof Family, and that's how we see everyone we work with, family and unity, that's what we believe. If you feel like supporting us and our bands then please head over to our store and pick up a record or CD or two, we don't charge postage on more than one item.
Are you looking for a job in music, then check out Jooble.org
Listen to the Horn & Hoof Records Podcast on your favourite podcast app or listen below.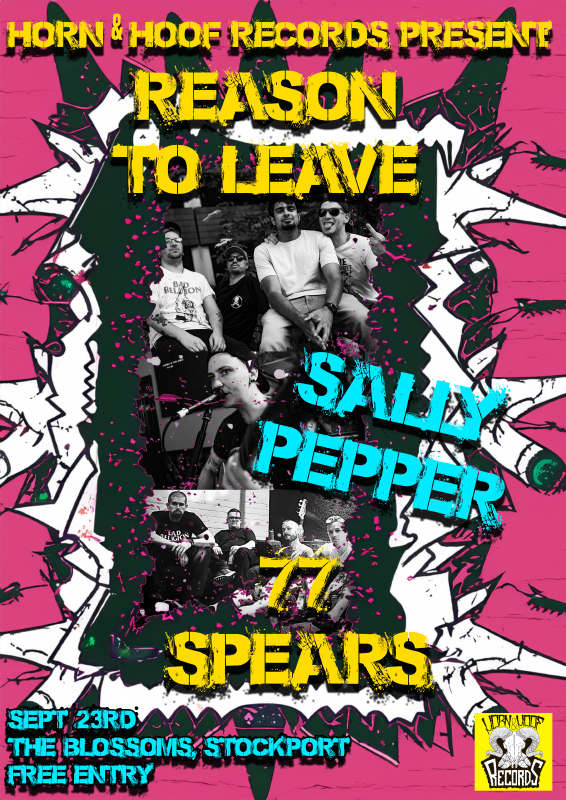 Shows and news
Updates
Jun '23
Reason To Leave join the Horn & Hoof Family!
Manchesters Horn & Hoof Records to release new "Rise and Grind" EP from hardcore punks, Reason to Leave!

Reason to Leave, from the North West of England, takes it's influence from 90s Skate Punk, 80s Hardcore and Crossover Thrash.
The 4 piece will be releasing the single 'Last Words' on June 16th, ahead of the EP's full release later in the summer
The band had this to say "Hey you bad mother Fs! Reason to Leave has big news - we've just signed with the brilliant Horn & Hoof Records to distribute our upcoming EP 'Rise and Grind'
We're stoked to be working with such passionate champions of the DIY Punk scene and we're crazy excited to finally share some new music with you.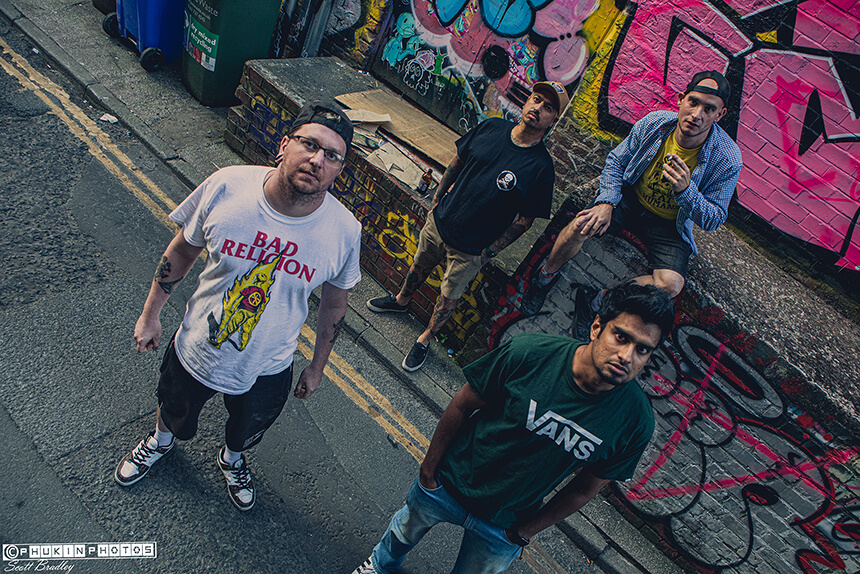 Mar '23
We're Heading toManchester Punk Festival
Yes thats right, the Horn and Hoof Records Chat Show Video Podcast: Hello and Hoof is going to be at Manchester Punk Festival! We will be filming a special Live Eppisode of the Podcast at Sandbar on Friday April the 7th, so come down and be in teh audiance and be part of the merriment.
Mar '23
Clayface Debut album
Oldham punk Clayface will be releasing their debut album Ailments in May
Dec '22
Merry Christmas from all at Horn and Hoof HQ
We have put together a Christmas Edition of the Horn and Hoof Podcast / Hello and Hoof Chat Show. Check it oyt where ever you listen to you rpodcats or find the chat show on our Yourtube here:
Jul '22
Hello & Hoof - A new video chat show
We have started a new video podcast chat show featuring Danny Barrett from The Crash Mats, in this show Baz gets guests onand asks the important questions that need answers. Watch all episode on YouTube now!
Jul '22
Evil Hoof Picnic 2022 was a success!
Another year and another picnic completed, thanks to everyone that came and all the bands that played! Keep an eye our for annoucements on next years Picnic!