Manchester
,
England
, working with independent and unsigned artists.
Unity!
Here at Horn & Hoof HQ we're all about working with and for others. The ethos behind our "label" is to help promote and bolster the bands we work with and where possible try and work with other labels. We've put out a fundraising compilation and put on a couple of charity events, more to come from the Horn & Hoof Family, and that's how we see everyone we work with, family and unity, that's what we believe. If you feel like supporting us and our bands then please head over to our store and pick up a record or CD or two, we don't charge postage on more than one item.
Shows and news
Updates
May 19
2019 so far update video Here's our news video for updates in 2019 so far, check it out.
April 19
Tio Rio release their new single "Unfledged"
Manchester Grunge Punks have released their new single "Unfledged" digitally. You can buy it here
March 19
Sally Pepper "Real World" OUT NOW!
We here at Horn & Hoof HQ are very pleased to tell you all that we are helping the awesome Sally Pepper with her new release.
The new EP "Real World" is available to order on CD RIGHT NOW
March 19
Preorder Haphazard now!
You can now preorder the awesome new EP Haphazard from Trophy Jump HERE
Feb 19
New music from Glue Ear!
Legendary Mancunian punks Glue Ear have recorded two new tracks and have put them in a release called Skate Pizza. You can pre-order this on CD NOW!
Feb 19
Trophy Jump - "Comfort Zone" video
We're please to announce that we will be the only distro in the UK to be stocking the latest EP from Trophy Jump, and ahead of the release of teh EP "Haphazard" they have released a video for the song "Comfort Zone". Check it out below
Jan 19
EVIL HOOF PICNIC 3
Tickets on sale NOW!
We've added more bands to the line up for the next Evil Hoof Picnic, click here for £10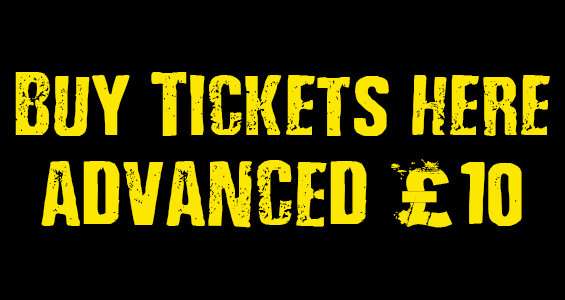 Jan 19
WHOAH MAJOR SITE ISSUES FIXED
What a wat to start the year, we had some proper gremlins in the works here at Horn and Hoof HQ but thankfully they've mostly been resolved and the website is nearly back to full working order
Dec 18
We, along with Evil Music ar ebinging Evil Hoof Pinic back to Manchester for its 3rd year. Head over to our site to check out the latest info here"
Nov 18
We've got T-shirts!!
We've some Horn & Hoof Records shirts for sale! They've got a small chest print and a large back print, many sizes available, who wants one?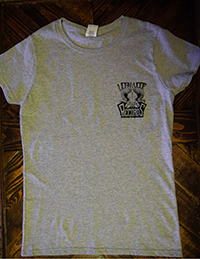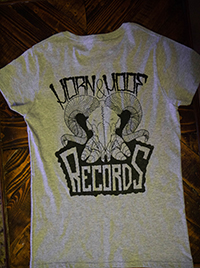 Aug 2018
New 7" from VANILLA POD
We're very lucky and honoured to have been asked to be part of an awesome team to release the last ever EP from UK Punk legends Vanilla Pod."Goodbye My Love" is available for pre order now here. This will be limited to 300 copies in total (25here) on random coloured wax, so get it before it's gone!
Please. If you can't buy this for any reason then spread the love and give it a share
Aug 2018
A new single from Tio Rico
we've given Musically Fresh an exclusive stream of what will be the new single from Manchester Grunge Punk band Tio Rico, "Newspeak" will be released on September 21st.

Have a listen to the new single and read what MF thouught here