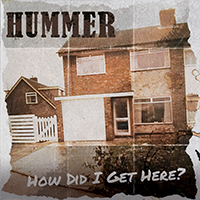 Sept 20
The Crash Mats release video for "Curry Party"
The Crash Mats release video for the song "Curry Party", taken from the 7" split 3 Chords 2 Teeth
Aug 20
We launch the Horn & Hoof Records Podcast!
We have launched our very own podcast where Scott talks to the bands that are releasing music with or coming to play for HOrn & Hoof records. You can find it on your podcast app of choice or listen below
July 20
Evil Hoof Picnic Live Stream and comp
On July 18th we were supposed to host Evil Hoof Picnic 4 at Gullivers in Manchester, but this year has been brutal and we couldn't. Instead we managed to get some of the bands to live stream from their homes and pubs, you can see the videos from that on our YouTube page. we also released a Live compilation of last years bands recorded at Evil Hoof Picnic 3 by Ant of Kesbri Sudios, you can download it here, its pay what you want and all the proceeds from it will go to the Mental Helth charityhere
July 20
Turfboy - At Tension Pre-order
The new album from available to Turfboy is available to pre-order on CD now. Following on from 3 signles (L)earn, Holly Daye and AttenDANCE, due out on August the 8th, Pre-order your copy
May 20
NEW BAND!!
On May 8th Horn & Hoof Records welcomed the latest addition to the Horn Hoof Family, Dublin's Turfboy formed in 2012 and they've been wrecking the gaff ever since, 2020 will see Turfboy pushing the boundaries of their soundscape, and will release their debut album "At Tension" in August, ahead of this the band will be releasing three singles, on May 8th the band released (L)earn the first in the trilogy. Turfboy have now revealed a video, that was shot by the band at home on lockdown, to accompany the single.